"The purpose of this synod is not to produce more documents. Rather, it is intended to inspire people to dream about the church we are called to be, to make people's hopes flourish, to stimulate trust, to bind up wounds, to weave new and deeper relationships, to learn from one another, to build bridges, to enlighten minds, warm hearts, and restore strength to our hands for our common mission,"

"Pope Francis invites the entire church to reflect
on a theme
that is decisive
for its life and mission: "

Check out this site, it will accompany the two-year journey (2021-2023) of reflection and sharing of the whole Church.

Suggested Tools for Reflecting, sharing and responding to the questions of the synod.
Bulletins & News
To view parish bulletin & Diocesan Wednesday Weekly
---
---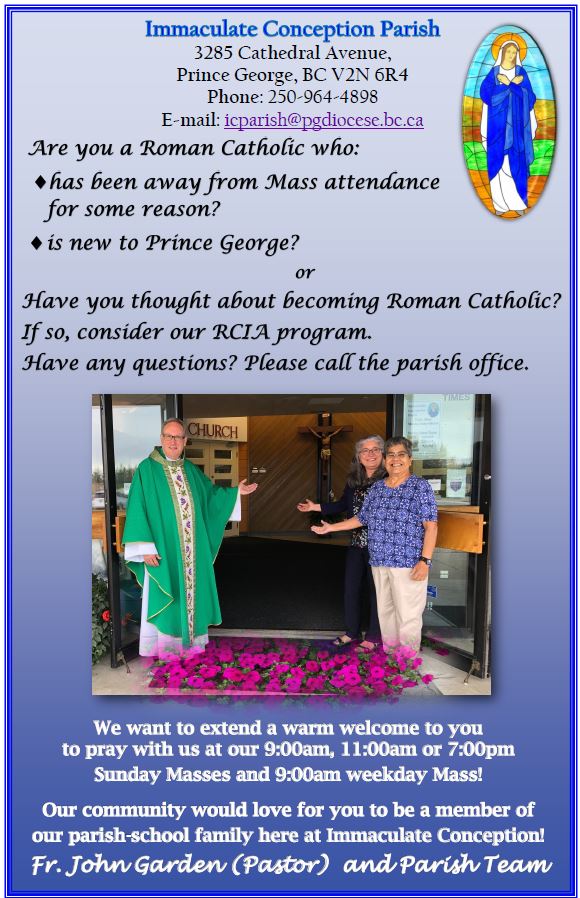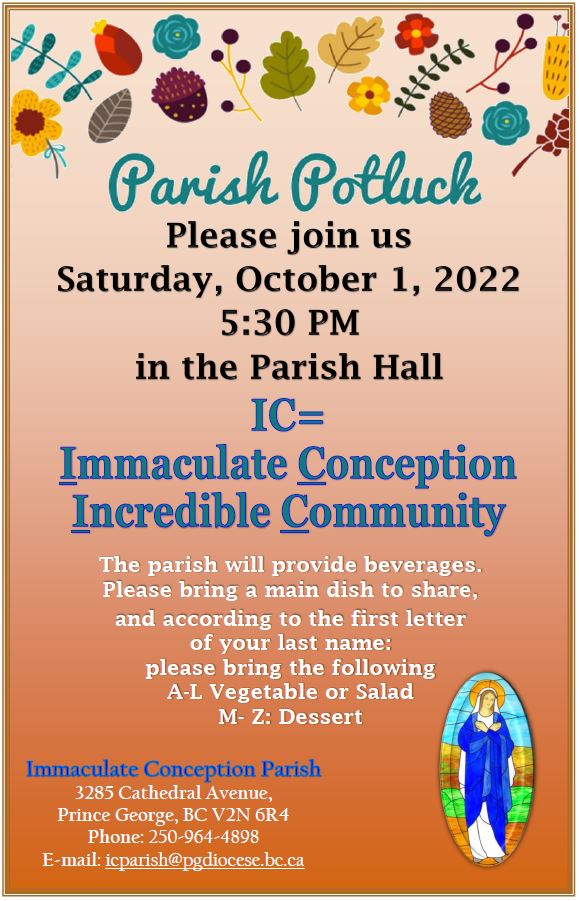 A reminder that Monday, September 5, is Labour Day and the Parish Office will be closed. Have a great weekend.
---
---
---
---
---
---
---